Would You Live In A Real Life Haunted House
With Halloween upon us, people all over the country are pulling out the jack-o-lanterns, cobwebs, and white-sheet ghosts in a light-hearted attempt to turn their comfortable pad into a haunted house. (Some attempts aren't so light-hearted, like this Tennessee man, who took it so far that neighbors called the police.)
While many don't mind turning their homes into pretend haunted houses, some believe the haunting is real in their homes. In fact, a recent REALTOR.com survey showed 28 percent of respondents think they've lived in a haunted home before. Thirty-three percent said they'd be open to considering a home that has the reputation of being haunted. One-hundred percent said they'd call Ghostbusters if they had to. Ok… maybe that wasn't part of the survey.
What would it take for you to consider moving into a home you believe is already inhabited by the supernatural? Of those surveyed, 40 percent said a price reduction may be in order. (Try to explain that one to your agent.) Thirty-five percent said an otherwise desirable neighborhood would cause them to consider. Only 8 percent said no additional convincing would be necessary.
The level of haunting people are willing to tolerate differs. Roughly half of survey respondents said they wouldn't mind living in a home where someone died, while a quarter said absolutely not. Of those who said they would consider buying a haunted house, half would be willing to tolerate random cold and hot spots and unusual sounds in the night. About 40 percent said they were OK with strange feelings in certain rooms and unexplained shadows. But 80 percent said they would draw the line at floating objects or unknown touches. Fair enough.
The truth is that haunting is difficult to verify, as paranormal activity tests are not yet part of a regular home inspection. If there's something a little eerie about the house you're looking at, pay attention to those vibes. Ask neighbors what they know about the house and the previous owners. (But, seriously, don't ask if they think it's haunted, you goofball.)
Have you lived in a real life haunted house and survived to tell the story? Would you consider living in a house you think is haunted? Tell us about it below.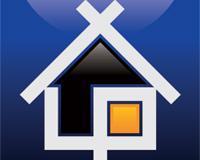 Author:
Chris Dell
Phone:
706-202-9437
Dated:
October 17th 2017
Views:
12
About Chris: ...