The Listing Agreement Explained Part 1
In my experience working in real estate, I find that many people love the idea of selling their home. They may have their next home picked out, and they're planning for a quick sale. They did research and found a great REALTOR who's going to do all the dirty work for them. All is great…until…

The moment when the blissful idea most often turns into a daunting reality is when the client sees the listing agreement for the first time. It contains eight pages of confusing, attorney language, which makes one think, "Do I really know what I'm signing up for?"
Confusing legal language obscures the fact that the listing agreement is really a quite simple document. And a good real estate agent will help you understand it before you sign it. Below is a Cliff Notes version of what you need to know when signing a listing agreement as a seller:
1. Exclusive Listing Agreement (p. 2): You (the seller) guarantee you are the person who actually holds the right to sell the property. (Your name is on the deed, or you are otherwise authorized by the deed holder to act on their behalf.) The agreement can be canceled only if you and your REALTOR agree in writing to it.
2. Listing Period (p. 2): Your agent can list the property for sale and is owed a commission if a ready, willing and able buyer is found to purchase the property on your terms during the listing period. In other words, if the agreed asking price is $250,000, and a buyer comes while the property is listed with your agent, offers $250,000 AND demonstrates she has the means to purchase the property, your agent has done his job and is owed the agreed upon commission, even if you don't want to accept the offer for whatever reason.
3. Broker's Duties to Seller (p. 2): Your agent is required to disclose to you any conflicts of interest he or she may have, and he or she acknowledges it is his or her responsibility to work to procure a buyer ready, willing and able to purchase your property.
4. Negotiation (p. 2): You will not hinder the agent in fulfilling her responsibility to procure a ready, willing and able buyer. This includes honestly disclosing to your agent any information that may affect a buyer's decision to purchase the property, such as hidden defects (got termites?), as well as making your property available to be shown.
5. Marketing (p. 3): You authorize your agent to market information about the property to the general public, including photographs. The agent is also allowed to place his sign in front of the property. A lockbox will be used to secure the property, but to be safe it's recommended that you store your valuables in a safe place since your home will be open to strangers during showings.
6. Commission (p. 3): If the agent procures a buyer who is ready, willing and able to purchase the property at your terms (stated in the agreement), he or she has fulfilled his or her obligations and is owed a commission, even if you refuse to accept an offer at those terms. If the buyer fails to qualify for financing, the property fails inspection or does not appraise for the sale price, and the buyer otherwise refuses to go through with the contract, you DO NOT owe the agent a commission, even if the buyer offered at full price.
That's Part 1. I'd love to hear your feedback or questions, so don't hesitate to message me at [email protected]! We'll discuss the rest of the listing agreement in the next post.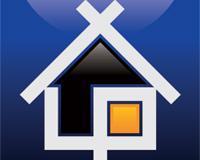 Author:
Chris Dell
Phone:
706-202-9437
Dated:
August 25th 2017
Views:
20
About Chris: ...