The Big Barrier To Joy
I've become convinced there is no greater hindrance to experiencing joy and true prosperity in our lives than the mindset of scarcity. And the reason I've become convinced of this is because I suffer from the consequences of the scarcity mindset often in my life, until I'm reminded that my lack of joy comes not from a true scarcity of what I desire, but my inability to see the abundance I have.
What is the mindset of scarcity? It is the lens through which many of us see the world, which influences us to believe that there isn't enough out there for all of us to enjoy, so we have to compete and spend our days worrying whether we'll have enough. Enough what? You fill in the blank. It's probably the thing you think about most or around which you experience the most anxiety. I'll talk about a few below that I notice most often.
The mindset of abundance influences us to see the world a different way. When we see the world through the lens of abundance, we realize that life isn't really a race against time or other people to get what we think will make us happy. Perhaps we already have what we need and haven't stopped to realize it. Perhaps what we want - or the person we want to become - is something we can readily attain should we choose to stop complaining and lay hold of it.
Here are a few areas where I notice the mindset of scarcity sucking joy and fulfillment in life. I'll share more tips on embracing a mindset of abundance next week.
Time: If I have an area of life where I experience the greatest amount of perceived scarcity, it's time. People like me who struggle with perceived scarcity of time may constantly find themselves hurrying from one thing to the next, trying to fit in all the day's necessary activities before time runs out. This is what John Ortberg calls "hurry sickness," for which he cites this definition: "Above all, a continuous struggle and unremitting attempt to accomplish or achieve more and more things or participate in more and more events in less and less time, frequently in the face of opposition, real or imagined, from other persons." (He has a great article on hurry sickness you can find here.)
Now, I understand some seasons of life are busier than others, but I'm talking about a persistent anxiety about not having enough time to achieve enough to be satisfied. Does this definition resonate with you? You may have a scarcity mindset about time.
Money: Boy, this is another big one. If you experience a mindset of scarcity about money, you may experience one or more of these things:
Competitiveness or jealousy toward others who are more successful

Taking on more hours, working your finger to the bone

Spending the money you make without regard for long-term consequences, fearing that if you don't have fun today it will be taken from you tomorrow

Being reluctant to share knowledge or help others, thinking that if you help them, they'll become a threat to your ability to earn tomorrow.
I certainly don't want to discredit either hard work or leisure, but I'm addressing the mindset that there isn't enough money out there, and in order to have enough I need to protect what I have and compete anxiously for what I don't. If any of this resonates with you, you may be experiencing a mindset of scarcity in regards to time.
Love: I'm not necessarily talking here about romantic love, but I'm talking about connection with other people. People who suffer from the mindset of scarcity in regards to love may find themselves believing that they don't receive enough recognition, attention or affection from other people. Since there's not enough love to go around, they may find themselves competing for it. They covet it, allowing everything they do to be influenced by achieving more of it. They can resent others who withhold it from them. If you find this description resonates with you, you may be experiencing a mindset of scarcity in regards to your relationships, and it may be causing you to focus more on what you want from others than what you can give.
Do any of these descriptions resonate with you? I'll share some practical strategies for dealing with the mindset of scarcity next week, but I'll leave with this. Perhaps the greatest consequence we suffer from the mindset of scarcity is that it actually inhibits us from being able to reach the joy for which we thirst. For example, at what point have you achieved enough in your time, when you decide to slow down? At what point do you have enough money or enough love from other people? Perhaps the problem isn't that we don't have enough, but that we need to decide we've had enough of seeing the world this way.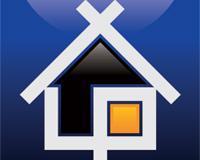 Author:
Chris Dell
Phone:
706-202-9437
Dated:
September 5th 2017
Views:
69
About Chris: ...