Pricing Mistakes And Tools To Set The Price Right
There's not a single variable more important in a real estate transaction than sales price. An accurately priced, run-down mobile home will almost always sell faster and for a greater percentage of its true value than an overpriced lakeside villa.
When you decide to sell your home, a licensed real estate agent could do your homework for you, but that doesn't mean you can't do some research yourself too. Before we discuss how to determine an accurate selling price, here are a couple terrible methods for estimating the value of your home:
"I need X dollars": You don't set the price of your home. An agent doesn't set the price of your home. The market does. And a buyer isn't going to purchase your home if they can find a better value elsewhere.

"The home down the street sold for X, and my home is nicer": "Nice" is a very subjective term. Perhaps your home is nicer, but it also may contain fewer bedrooms, bathrooms or square feet. The home down the street may have had recent renovations you didn't know about. It may have sold in different market conditions, or the sellers may have experienced special circumstances that influenced their negotiating position.

"The free online estimate tool I used says…": Here's an insightful assignment. Use the free online estimate tools from Zillow, Redfin, Chase, Bank of America and ForSaleByOwner.com. Their estimated value for your home, which is based on a computer algorithm, may vary by as much as 50 percent! (Check out this video for a fun experiment I did.) These are helpful tools to begin the conversation about your home's value, but when it comes to something as complex as home valuation, human insight is needed.
Are you ready to determine an accurate price? Here are a few tools to get you started:
QPublic: In the Google search bar, type "(Your county) tax assessor." The first result should be the QPublic website, which stores tax records for your area. Use the neighborhood search tool to find sales in your neighborhood that have occurred in the last year. Record the sales price and all the information the tax records reveal about the home (bed/bath/square feet/year built). Next you'll need to search the home online to see if you can find photos from its previous listing (to determine condition and features). Finally, drive by the home and make an objective comparison. If the home sold more than 6 months ago, you'll also have to factor in adjustments in the market.

Search Your Neighborhood on Realtor.com: By searching for your subdivision on Realtor.com, you can find some very useful stats. For example, on the day I'm writing this Five Points in Athens has 51 homes for sale with a median list price of $405k, $163 per square foot, and a median closing cost of $268k. Next, you can browse each of those homes and make comparisons to see which are most similar to yours. Once again, I recommend a drive-by as well. Also, remember that the homes closest to yours (not just in terms of proximity, but also size, features and condition) will have more pull on the value of your house than ones that are further away and less similar.

Conduct an Appraisal: This is especially helpful if you're not located in a subdivision with at least three recently sold comparable properties, or if your property is unique compared to nearby homes. At the end of the day, your home won't likely sell for more than its appraised value unless you're fortunate enough to get a cash offer. An appraisal may cost $500, but it's better to pay up front than lose a buyer when you're about to close.
These are just a few helpful tools designed to help you arrive at an accurate value for your home, and I've really just addressed the tip of the iceberg. At the end of the day, I recommend not just leaning on one, but using all the resources at your disposal. Finally, I encourage soliciting the help of a trained real estate professional, who does market analyses every day. They'll be able to speak with inside knowledge on your market and help you determine where to start.
Got questions? Contact me at 706-514-0533 or [email protected] If you found this post helpful, follow my Facebook page to find more like it!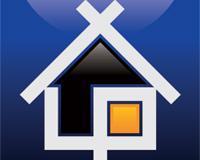 Author:
Chris Dell
Phone:
706-202-9437
Dated:
September 20th 2017
Views:
22
About Chris: ...