How To Enjoy The Holidays In Your Hometown
It's the most wonderful time of the year. No, I'm not talking about your tax refund. (OK, that's a close second.) I'm talking about Christmas!
Everyone loves something different about Christmas. Growing up, my family's favorite memories were made while looking at Christmas lights before the Christmas Eve church service. Perhaps for you it's shopping, checking out the displays around town, taking the kids to see Santa, listening to Christmas music, or unwrapping the gifts under the tree. If you're fortunate, you may even enjoy some snow on the ground Christmas morning.
Regardless of where you live in America, your town has plenty to offer during the holiday season. So whether you're in a familiar home for the holidays or a new one, here's a short guide to making the most of the holiday season in your area.
Shopping
Let's be honest. Most of us started buying Christmas presents online years ago. But if you're the type who likes to exercise off Thanksgiving dinner by standing in line at the mall, then you'll find plenty of kindred spirits in your area. Those who live in large metropolitan areas will have plenty of traditional options like shopping malls and big-box retail stores. But folks in both big and small towns alike can support local businesses by shopping at mom-and-pop stores or attending local trade shows and Christmas markets. To find where local vendors are selling near you, search "(your town) trade shows," or simply keep an eye on the Facebook pages of convention centers and other small business supporters in your town.
Holiday Entertainment
What is Christmas without a production of "A Christmas Carol" or the Nutcracker musical? While you can find holiday shows at large metropolitan venues, you'll also find that local theaters and music groups do smaller productions that are more affordable, more intimate, and often more enjoyable. Furthermore, many towns put on family-friendly Christmas parades and fireworks shows. Check your town's visitor's bureau website or Facebook page for details.
Lights
Public light displays are becoming more common these days in places like public parks. Some neighborhoods will also light up for the holidays and are worth an evening drive. Romantics may even search out an opportunity for a carriage ride in a particularly festive or romantic holiday spot. You can find great light displays by driving around town or talking to long-time residents.
Santa
Despite being in their busy season, Santa and his elves will make a stop at a mall near you this holiday season. The trick is catching him when he's in town. The best bet is shopping malls on the weekend, but you can also check for special events at the local town square or convention center.
Religious Services and Volunteer Opportunities
For many, Christmas is about more than celebrating with family and friends. It's also an opportunity to gather with spiritual community to worship and serve. Even if religion isn't your thing, December is a great volunteer and giving month. Homeless shelters, soup kitchens and pet adoption agencies are busier than ever because of the cold weather. Also, you can find opportunities to serve and give through nationally known organizations like the Boys and Girls Club, Toys for Tots, the Salvation Army, and Operation Christmas Child.
Did we miss one of your favorite hometown holiday traditions on our list? Let us know in the comments below!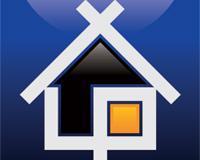 Author:
Chris Dell
Phone:
706-202-9437
Dated:
December 19th 2017
Views:
167
About Chris: ...