Four Home Improvement Tips Under 400 Dollars
A big dilemma many people face when going to sell their house is which home improvement projects to take on. If they're not careful, these projects can turn into a huge black hole that consumes both time and money, sometimes unnecessarily.
The average home improvement project nets back about 64 percent of its cost when a home is sold. Some add more value than others, but in almost all cases the improvement will not yield a return equal to its cost. (For a specific breakdown, see the Cost vs Value report published by Remodeling Magazine.)
The exceptions to the rule are small projectsm— the little things that make a big difference in the personality of your home. Below are four home improvement projects that cost less than $400 and oftentimes outperform their price tag:
Switch out your incandescent light bulbs for LEDs: LED bulbs are more energy efficient, come in a large variety of colors, and offer a broader spectrum of brightness than standard bulbs, and they can give a room a totally different feel. Word of warning: If your incandescent lights operated on a dimmer, you'll likely have to replace your dimmer switch if you go with LEDs.
Give your kitchen cabinets a facelift: A fresh coat of paint and new knobs and handles can transform a kitchen from womp womp to wow! (Make sure to get several opinions and do your research on the procedure before starting.) Even replacing just the knobs and hinges makes a big difference, especially if the old hardware is outdated, rusted or chipped.
Install de-clu
ttering hardware: Wall hooks, lockers, cubbies and benches will work wonders for your entryway, where clutter congregates the most. Closet organization systems are also helpful and can be found for cheap at your local Target or Container Store.
Give your floors new shine: Hardwoods should be polished at least once every year, and especially before you sell, to buff out the scuffs and scrapes and give it a new finish. Professionally clean carpets to remove stains and odors.
Do you have low-cost home improvement ideas? Leave a comment below!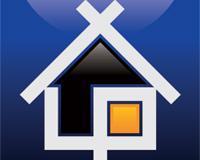 Author:
Chris Dell
Phone:
706-202-9437
Dated:
October 11th 2017
Views:
28
About Chris: ...