Five Signs You Live In A Football Obsessed City
After spending nine years living in the urban sprawl of Dallas and Houston, my wife and I moved to the diehard college town of Athens, GA, in the summer of 2016. Having grown up in a small Oklahoma town before moving to Texas, I knew a little about football fanaticism. But there was little that could prepare me for the pandemonium of SEC football Saturdays.
At the time I'm writing this, the Georgia Bulldogs just hit No. 5 in the latest poll, which is as high as they've been in quite some time. And this college town is truly showing its true colors. Do you live in a football obsessed town? Here are a few s
igns:
1. There are two seasons: football and spring football. Most people outside of the South aren't even aware that football teams practice in the spring. Here, it's like a second season. Georgia hosts an annual G-day game that drew a sellout crowd two years ago and filled more than half the stadium last year.
2. Superfans are common. Just in the last month, I've talked to two locals who haven't missed a Georgia game in more than five years. Not just a home game, but any game, period. People don't attend their children's sporting events that faithfully.
3. The early church service is empty after night games. Those who show up that early deserve extra credit. And semi-formal attire is cast aside for team shirts. Some people wear the same shirt they wore to the game the night before.
4. "Tailgating" refers to something other than a traffic violation: In football-obsessed cities, tailgating is the biggest party in town. And it doesn't just take place in a car's "tailgate." It happens under tents, on back patios and even outside RV's. "Tailgate food" is a culinary genre every bit as recognized as barbecue, Italian and Chinese. (And, no, veggie trays do not rightfully belong.)
5. Football becomes a convenient excuse for making or delaying major life decisions: Thinking of planning your wedding on game day? That's a big no-no. Your friends may come, but they won't like you for it. I've even been at a wedding where the preacher told the audience to refrain from checking the score until the reception. Believe it or not, I've had people tell me they'll avoid buying or selling real estate for the sole reason that it's football season. Does that make sense? Only if you live in a football-obsessed town.
Can you add to our list? Comment below. Stay tuned this December for, "Signs You Live in a Hockey Obsessed City." We'll need our friends in Denver to help with that one.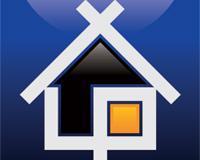 Author:
Chris Dell
Phone:
706-202-9437
Dated:
October 3rd 2017
Views:
14
About Chris: ...