Everyone Has Something To Be Thankful For This Thanksgiving
With Thanksgiving just around the corner, Americans from coast to coast will gather in their homes to forget all about their diets and remember all the things for which they're grateful. Fortunately for those with any interest real estate — which would be just about everyone, by the way — there's more to be thankful for in 2017 than just any other year in recent memory.
This year was a record year for real estate in many ways, and just about everyone reaped the benefits. Here's what you may hear several groups of people giving thanks for around the dinner table.
Buyers: Those who bought a new home this year benefited big time from record-low interest rates, which stayed low throughout the year. As of the first week of November, the average interest rate on a 30-year fixed mortgage hovered right around 4 percent, which is about as low as it's been since hitting its peak around 7 percent in 2007. These low rates helped keep home ownership costs low and pushed home ownership rates nationwide up over 64 percent.
Sellers: Perhaps no one has more to be thankful for this year than sellers. Most areas nationwide experienced a seller's market, meaning low listing inventory kept buyers competing for properties and often paying more than list price. In September, the last month for which data was available at the time of posting, average sales price was up nearly 8 percent from the previous year, and nearly 1 in 4 homes sold over list price. To make it even sweeter, these sellers turned around and took advantage of bottomed-out interest rates to get low monthly payments on their next homes.
Homeowners: Buyers weren't the only group to benefit from low interest rates. Many content homeowners took advantage of the opportunity to refinance their current mortgage and save on interest payments. Furthermore, a spike in home values allowed some homeowners to refinance and duck out of their private mortgage insurance payments early, or they were able to cash out extra equity in their homes to pay for home improvement projects. Astonishingly, the average refinanced property in the second quarter of 2017 had appreciated 12 percent in value since the original mortgage. Comparatively, five years earlier the average refinanced property had depreciated in value by 16 percent!
Renters: While home values skyrocketed, rents remained affordable in 2017. Rental rates increased 2.7 percent year over year as of November. At the same time, hourly wages grew 2.9 percent, and inflation only grew 2.2 percent, which translates to a little extra money in renters' pockets. Few cities saw rental rates decline, but the increase of nearly 3 percent is modest compared to the spike of 3.4 percent in 2015. If renters aren't yet able to purchase a home, they're at least able to enjoy affordable housing and perhaps have some extra margin to save for a down payment in 2018.
Investors: More Americans are optimistic about real estate investment than ever before, especially Millennials, who make up the most populous demographic. And that optimism is well placed. Since 2010, real estate investment returns are up more than 11 percent. At the same time, only 15 percent of Americans are currently investing in real estate. The investment market is primed for growth, but for now investors enjoy increasing returns with less competition.
Real estate agents: Licensed professionals enjoy making others' successes possible, and we're all hopeful that we have as much to be thankful for in 2018 as we have this year.
Do you have something to add to our cornucopia of blessings from the real estate gods? Share your comments below!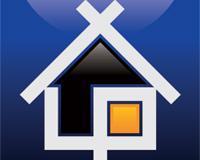 Author:
Chris Dell
Phone:
706-202-9437
Dated:
November 15th 2017
Views:
130
About Chris: ...