A Short Guide To Holiday Decorating
When I was a child, one of my family's favorite holiday activities was driving around town to see Christmas lights. Certain neighborhoods had the reputation of having phenomenal light displays, including lights that were choreographed to music.
The irony is that as much as we loved seeing the Christmas lights others put up, we hated decorating with lights ourselves. My mom told me she and my dad tried it one year early in marriage and quit after the family station wagon backed over a strand lining the edge of the driveway.
As I've grown up and become an adult myself, I've learned there are two types of people in this world: those whose holiday cheer knows no limits, and those who prefer to admire others' cheer from a distance. No matter where you fall on the spectrum, here is a short guide to the do's, don'ts, and debatables of holiday decorating.
Christmas Tree
Do: When decorating and trimming the tree, pick tasteful ornaments that match interior décor. Traditional favorites include globe ornaments of a variety of sizes, colors and finishes; icicles; frosted snowflakes; bows and garland. There's no such thing as too many ornaments. But you can have too few, so make sure you have enough to fill the tree. Just make sure there is both harmony and variety, and not like someone hosed the Macy's Christmas department all over the tree.
Don't: Placing a beautifully lit tree in front of the living room window may impress the neighbors. Unfortunately, it may also impress a group of unsavory folks who you'd prefer never see inside your house. Christmases are spoiled every year by thieves who break into homes to clean out valuables, especially gifts underneath the tree. Consider placing the tree somewhere that can't be seen from the front window, or simply make sure your blinds are closed while the home is lit at night.
Debatable: To choose live or artificial? That is the question for many Americans. The truth is that it's difficult to tell the difference when a tree is fully decorated. Pay more attention to the size of the tree. Several years ago, I had family members who decided to buy a 10-foot noble fir, only to discover that it was unspeakably heavy, barely fit through the front door, consumed half the living room and nearly brushed the ceiling. The tree sure was impressive, but they vowed never to do it again.
Interior Décor:
Do: Adorn focal points like the fireplace and mantle, stair railings and the dining room table. With the tree being the main attraction, there's no need to create competing focal points by overdoing it. But dressed garland along the mantle and a wreath to top it off help to complement the decorative centerpiece.
Don't: Don't risk Christmas disaster by leaving tempting decorations within reach of pets or small children. If your dog likes to chew, make sure garland does not drape down to the floor. Also make sure breakable items are placed out of reach of both pets and children.
Debatable: A Christmas theme turns into a dorm-room theme in a hurry. So before you purchase blinking LED lights to wrap around windows and doors, consider the outcome. Tastefully done, you can achieve a warming holiday effect. But if you go overboard, you're… well, overboard.
Christmas Lights:
Do: If you plan on being elaborate with your light display, break your yard into zones and pick complementary light themes. A little variety with lights is not bad. Just make sure it all comes together. Lights come in a variety of shapes, sizes, and colors. Share your ideas with a specialist who can help you achieve your desired look.
Don't: Don't assume that all Christmas lights are the same. For example, if you choose LED lights, make sure not to make the mistake of accidentally purchasing soft blue-tinted lights and warm yellow-tinted lights, thinking they are the same. Not all LEDs — or incandescents, for that matter — are alike.
Debatable: The cost of Christmas tree lights can get out of hand quickly, especially when wrapping trees and draping bushes. The standard rule is 100 lights for every 18 inches of tree. Completely wrapping a tree with bright LED lights can create a breathtaking glow. Yet draping retro C7 lights from branches is less expensive and achieves a different desired look.
Other Outdoor Decorations:
Do: Regardless of whether you choose to decorate anything else outside, plan to adorn your door with Christmas greenery. This can be as simple as hanging a wreath or draping garland along the doorframe. You can take it further by wrapping front porch railings with bows or garland, hanging small wreaths on porch lanterns, and adding a holiday bow to the mailbox.
Don't: Please don't put out so many decorations that you make your neighbors wonder where you could possibly have all the space to store them the other 11 months of the year. Every year there's that one person in town who goes so over the top that her home becomes an attraction. The other 99 percent of the time, these homes look like train wrecks that force neighborhood HOAs to create covenants that keep these folks from vomiting Christmas cheer all over the front yard next year.
Debatable: While some are cautious about going over the top, others like to go above and beyond the bare minimum, adding inflatables, figurines and other focal points. This entirely depends on your tastes. Before you begin, plan a theme that you intend to execute. If it's nutcracker, then complement your light display with nutcracker-themed decorations. Or do you prefer the nativity? Great. Angels? Great. Santa and his reindeer? Great. Just don't try to bring all these together at once.
Did we leave something off our holiday decorating list? Share your ideas with us in the comments below!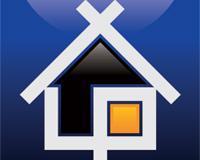 Author:
Chris Dell
Phone:
706-202-9437
Dated:
November 29th 2017
Views:
50
About Chris: ...