3 Strategies That Usher You Into Abundance
In last week's blog I addressed the scarcity mindset, which you can read here. This week we'll discuss what it looks like to embrace an abundance mindset. But first… a story to illustrate the issue at hand:
One morning last week I was out walking my dog. It was toward the end of the week, and I was feeling extra pressure to finish up all the tasks on my to-do list before the week was up. It's about 7 am, and my mind is racing, my heart rate is accelerating, and I'm noticing my patience with my dog getting shorter and shorter. I was suffering from a scarcity mindset – too much to do and not enough time to do it. I practiced a couple of these strategies below and found that, at least for a time, they were effective in freeing me from the scarcity trap and ushering me into the freedom of abundance.
1. Mindfulness: The first step to addressing the scarcity mindset is to be mindful when you're experiencing it. The scarcity mindset is typically colored by the common emotions of anxiousness, hurry, restlessness, fear, jealousy and even resentment toward others. Pausing to be still for five minutes several times during your day can help you develop more attentiveness toward these feelings before they take the wheel and run you off the road. I've found guided meditations on the Breathe app to be very helpful, and it costs less than $6 per month when you pay for it yearly. There are other great meditations out there, many for free.
2. Gratitude: Perhaps the greatest weapon we have against the fear of not having enough is to appreciate what we already do have. As a person of faith, my relationship with God influences this point. In the Bible, the apostle Paul says we should deal with our anxiety in this way: "Do not be anxious about anything,but in every situation, by prayer and petition, with thanksgiving, present your requests to God. And the peace of God,which transcends all understanding,will guard your hearts and your minds in Christ Jesus" (Philippians 4:6-7, italics mine). When I'm especially mindful of my need for more gratitude, I'll journal three things each day for which I'm grateful, without repeating something from a previous day.
3. Giving: This perhaps is the most difficult but most important of all. When you're feeling short of money, sometimes the best thing you can do is to give some away. When you're feeling short on time, resist the temptation to be unavailable and instead stop to help someone in need. It seems counterintuitive. But sometimes the best way to escape a fear of not having enough is to help someone who has less than you. This is called love, something people who are trapped in the scarcity mindset lack, because they don't think they have enough to share with others. When you practice giving, you practice love, and you may be surprised to see what comes back around to you.
These are a few strategies for dealing with a scarcity mindset, and these usher us into a mindset of abundance. If last week's article resonated with you, try to implement at least one of these strategies this week.
Have you developed your own effective strategies for cultivating a mindset of abundance? Please share them in the comments below. And if you found this article helpful, share it with your friends!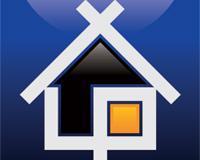 Author:
Chris Dell
Phone:
706-202-9437
Dated:
September 6th 2017
Views:
26
About Chris: ...